Virginia Beach, VA – USA Field Hockey and Team IP are pleased to announce, after the cancellation of the event last year, the 2022 National Indoor Festival (NIF) presented by Team IP will take place Friday, February 18 through Sunday, February 20 at the Virginia Beach Sports Center in Virginia Beach, Va.
The United States Field Hockey Association (USFHA) was founded in 1922 by Constance Applebee to govern women's field hockey in the United States. Six years later in 1928, the Field Hockey Association of America (FHAA) was founded to govern men's field hockey in the United States. In April 1993, the USFHA and FHAA merged to form the United States Field Hockey Association. Later that year, the name was changed to just USA Field Hockey. USA Field Hockey is now the national governing body for the sport of field hockey in the United States and is based out of Colorado Springs, Colo. Their mission statement is "GROW THE GAME. SERVE MEMBERS. SUCCEED INTERNATIONALLY."
In its inaugural year, the National Indoor Festival offers U-12 Co-Ed, U-14 Girls, U-16 Girls, and U-19 divisions. The NIF has been modeled after the National Hockey Festival, where different age divisions can gather over a weekend in the same location to enjoy and play the sport. Pools have been created by similar team ratings, which hopefully will give teams a fairer matchup. All Pool winners will receive a NIF medal.
"We are excited to partner with USA Field Hockey to present the 2022 National Indoor Festival. We have a strong history with USA Olympic sports, and it is an honor to add USA Field Hockey to that list." Randy Sparks Team IP CEO and Founder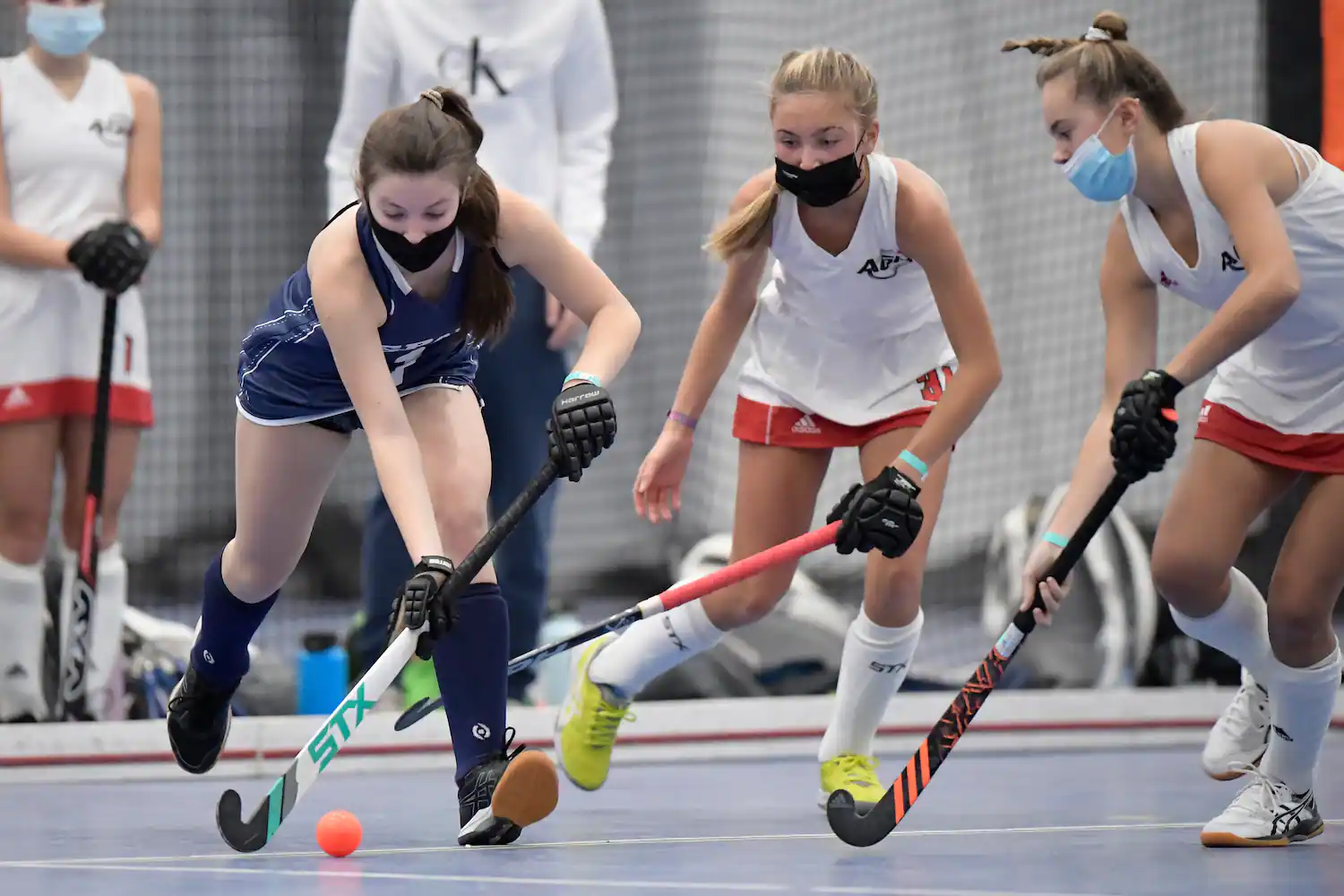 For more information about the NIT and a schedule of events visit https://www.teamusa.org/USA-Field-Hockey/Features/2022/February/10/2022-National-Indoor-Festival-Schedule-Now-Available
About Team IP: Recognized as the No. 1 Souvenir Merchandiser for amateur sports in the U.S., Team IP provides decorated apparel and branded promotional products for its three divisions; Events, Digital, and Corporate. Founded in 1992, the company has grown exponentially, currently servicing more than 2,200 events annually while "Serving clients for over 30 years." Team IP is the exclusive provider of merchandise for major championship events, including 13 Disney-owned ESPN College Football Bowl games, and 6 others to include the Outback, Gator, Holiday, Independence, San Francisco, LendingTree, and Senior Bowls, and various USOPC Olympic national championships, Junior Olympics, and Olympic Trials. Team IP has the #1 market share for High School State Championships and is the exclusive provider of merchandise for NFHS members Florida (FHSAA), Georgia (GHSA), Alabama (AHSAA), Indiana (IHSAA), Kentucky (KHSAA), Massachusetts (MIAA), Texas (UIL), and Texas (TAPPS). Team IP is also a five-time recipient of the INC 500/5000 Award presented to the fastest-growing companies in the nation. For more information visit TeamIP.com + social media.