Greensboro, NC – March 2021 – Team IP was excited to kick-off their multi-year partnership with US Youth Soccer at the National League North Carolina Event this past weekend.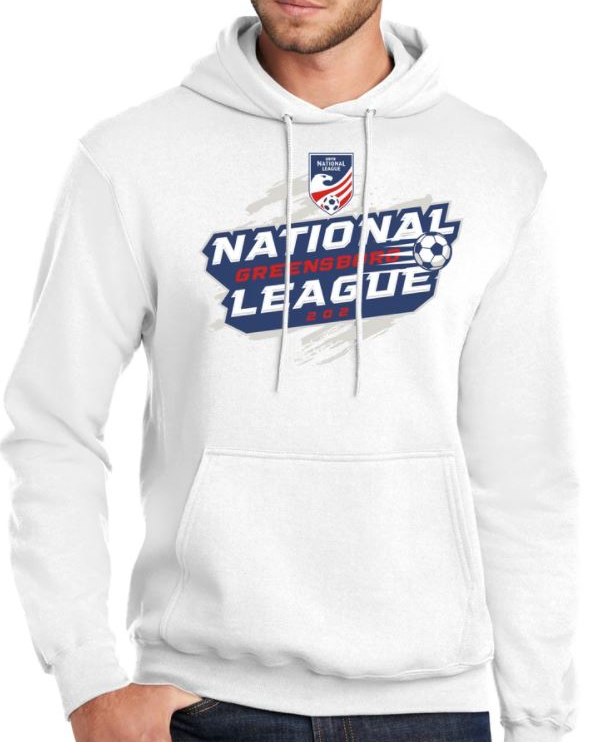 USYS National League North Carolina was held March 12-14 at the BB&T Soccer Complex at Bryan Park in Greensboro, NC. It featured 254 teams across the United States in playoff brackets for boys 15U, 16U, 17U, 18U, and 19U. Teams in the Playoffs compete in a three-game group-play format that will see the first-place finishers advance to the National Championships. This weekend 10 boys teams clinched a berth to Nationals.
One of Team IP's mobile vending units was on location offering three event/location specific designs as well as a full array of the standard US Youth Soccer apparel and accessories. These pop-up shops are the perfect solution for your large-scale outdoor event venues. They are easy to set up, have an extremely professional presence, and offer great efficiency in getting products out to large crowds.
"We offer the best product, sales staff, efficiency, and customer satisfaction in the industry. This is why we are still going strong after 29 years." Randy Sparks Team IP CEO and Founder
Team IP is the exclusive provider for decorated event apparel, branded products, digital marketing, and online e-commerce for US Youth Soccer across all 50 states.
Team IP is recognized as the # 1 Souvenir Merchandiser for amateur sports in the United States, servicing over 2,200 events annually, and is a five-time recipient of the INC 500/5000 Award presented to the fastest-growing companies in the US. Team IP provides decorated apparel and branded promotional products for its three divisions: championship events, digital services, and corporate identity programs.
US Youth Soccer, the largest youth sports organization in the country, is on a mission to provide world-class support, resources, and leadership, helping every member fulfill their goals, on and off the field of play. US Youth Soccer registers nearly 3 million players annually. Through its programming, resources, and leadership, US Youth Soccer is advancing the game for its 54 Member State Associations, 10,000 clubs, and leagues, and nearly 1 million administrators, coaches, and volunteers. US Youth Soccer connects families and communities to the power of sports and its shared love of soccer. US Youth Soccer provides a path for every player, offering programs that provide a fun, safe, and healthy environment for players at every level of the game. We Are Youth Soccer. For more information, visit
www.usyouthsoccer.org
.