Stuart, FL – March 27, 2019 – Basketball is not the only sport to take March by storm. Across the country, athletes are hitting the mats for the 2019 wrestling state championships and Team IP is there for all the action.
The 2019 winter season marked the inaugural year for MIAA's first ever Girls State Tournament. Female wrestlers will continue wrestling for their school teams during the traditional winter season but will be given the option before the MIAA Sectional Tournament to declare which MIAA post-season tournament they'll compete, either the traditional mixed gender tournament or the girls tournament.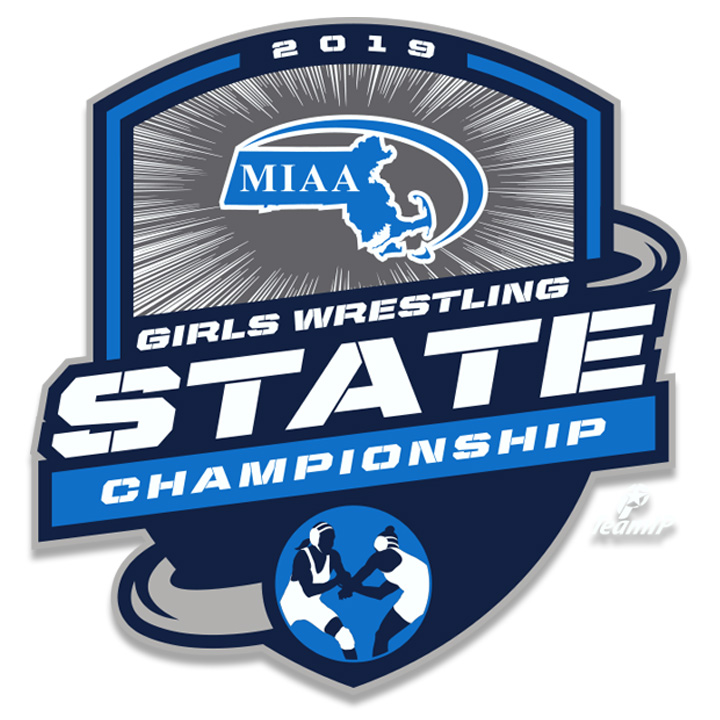 "We are thrilled to provide an opportunity to showcase the tremendous female wrestlers that work tirelessly throughout the season. We look forward to the continued growth of Girls Wrestling in the state of Massachusetts,"
Phil Napolitano | MIAA Wrestling Liaison
The 2019 Girls State Tournament hosted close to 100 female athletes and Team IP was proud to be there to support them. The MIAA Wrestling and Tournament Management Committees are very excited to offer this opportunity to female wrestlers across Massachusetts, as it becomes only the 10th state in the country to offer a Girls Wrestling Tournament.
"Team IP is proud to be a part of such a rich sports legacy across so many different states and it is an honor to be included as they break ground for female athletes in new and exciting ways."
Randy Sparks Team IP | CEO and Founder
In addition to Massachusetts, Team IP travels to seven other states for championship wrestling tournaments. Team IP partners with AHSAA, FHSAA, IHSAA, KHSAA, MIAA, RIIL, SCHSL, TAPPS and UIL to provide the latest in wrestling state championship apparel and souvenirs.