Clearwater, FL February 2022 – This past weekend Team IP had the pleasure of partnering with ESPN Events at the St Pete Clearwater Elite Invitational Presented by Wilson as the officially licensed event merchandiser. Team IP booths were on location with the official event shirts as well as other branded merchandise. The event was held at the Eddie C. Moore Complex, Clearwater's award-winning sports facility. The complex boasts nine fields, including state-of-the-art training facilities, and is host to several first-class softball events throughout the year.
ESPN Events' 2022 St. Pete Clearwater Elite Invitational Presented by Wilson returned to the Eddie C. Moore Complex in Clearwater, Fla. for its third year. This year all 40 softball games were available across ESPN platforms, including 20 televised matchups. The games were broadcasted across ESPN2, ESPNU, SEC Network, ACC Network, Longhorn Network, and ESPN+, with all matchups available via the ESPN App on smartphones and tablets.
Participating teams included the following:
Auburn
Clemson
Florida State
LSU
Michigan

Northwestern
Notre Dame
Oklahoma State
South Florida
Tennessee

Texas
Texas Tech
UCF
Washington
Wisconsin
"We are grateful to bring back the St. Pete Clearwater Elite Invitational in 2022 after a year away," said Kristen Shaver, Director, ESPN Events. "The strength of teams and interest from the softball community for this event is at an all-time high. We will have more televised games than ever before, and the entire tournament will be viewable in the ESPN App. We can't wait for February."
"ESPN Events have always been a great partner to Team IP. It's a privilege to showcase what we do on the collegiate level with so many great schools present and we always love when these exhibitions show up in our own backyard." Randy Sparks Team IP CEO and Founder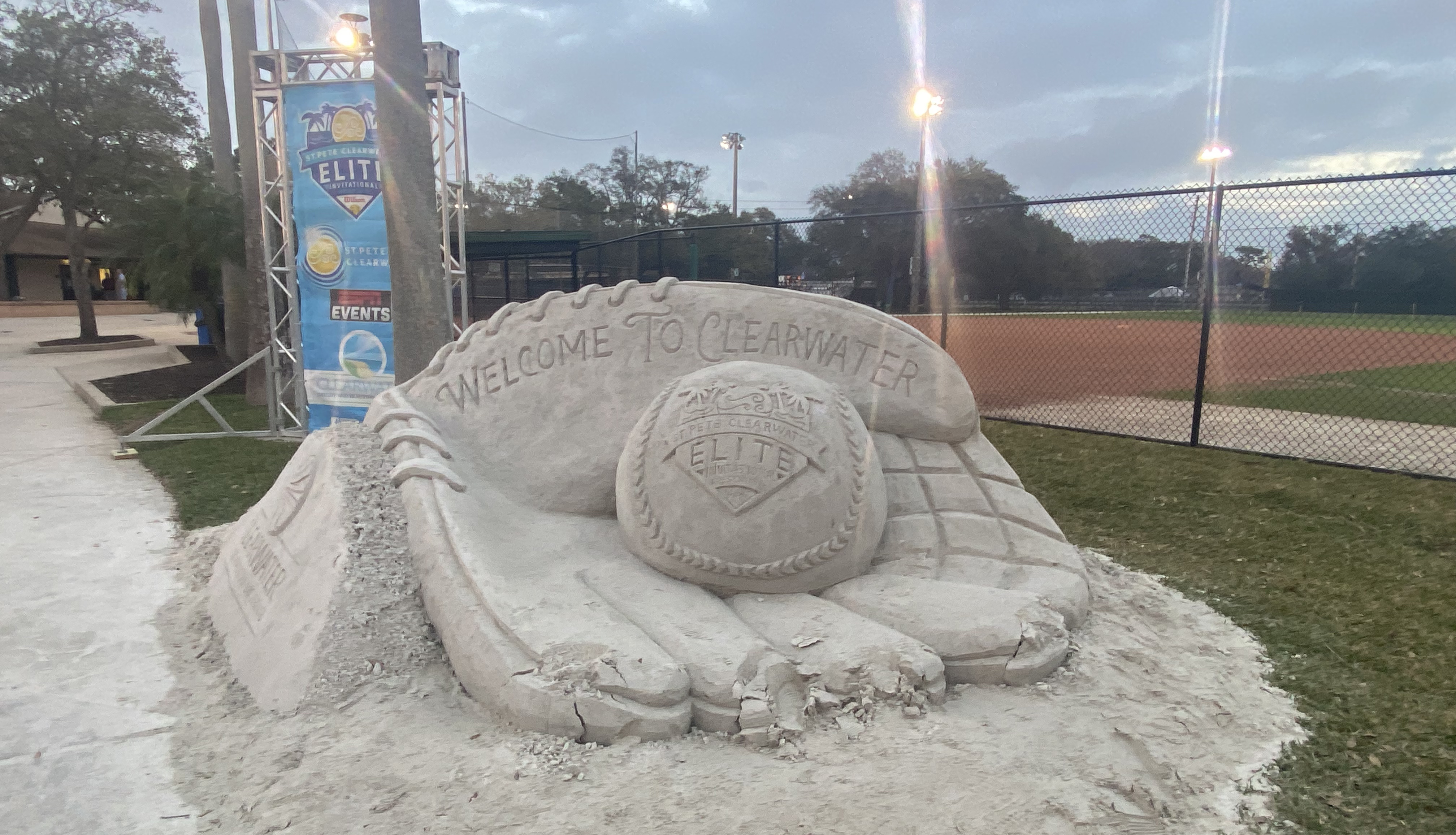 About Team IP: Recognized as the No. 1 Souvenir Merchandiser for amateur sports in the U.S., Team IP provides decorated apparel and branded promotional products for its three divisions; Events, Digital, and Corporate. Founded in 1992, the company has grown exponentially, currently servicing more than 2,200 events annually while "Serving clients for over 30 years." Team IP is the exclusive provider of merchandise for major championship events, including 13 Disney-owned ESPN College Football Bowl games, and 6 others to include the Outback, Gator, Holiday, Independence, San Francisco, LendingTree, and Senior Bowls and various USOPC Olympic national championships, Junior Olympics, and Olympic Trials. Team IP has the #1 market share for High School State Championships and is the exclusive provider of merchandise for NFHS members Florida (FHSAA), Georgia (GHSA), Alabama (AHSAA), Indiana (IHSAA), Kentucky (KHSAA), Massachusetts (MIAA), Texas (UIL), and Texas (TAPPS). Team IP is also a five-time recipient of the INC 500/5000 Award presented to the fastest-growing companies in the nation. For more information visit TeamIP.com + social media.