Stuart, FL – March 2021 – Team IP will kick-off its partnership with USA Boxing this week at the 2020 USA Boxing National Championships in Shreveport, Louisiana.
Shreveport will welcome approximately 1,600 athletes as well as another 1,000+ coaches, physicians, family, friends along with other boxing enthusiasts from 36 different states which is a 'true' National Championship. Boxers competing in Olympic/International Federation weight divisions in junior, youth, and elite age groups will be competing for their place on Team USA's High-Performance teams. This year's championships will have some new changes to help provide a safer and easier tournament experience for our members, including staggered check-in days, set late coaches check-in hours, no general weigh-in, as well as a quota for all weight classes. With rising COVID-19 cases in Shreveport- Bossier City before the original date of December 5th-12th, 2020 the USA Boxing National Championships was rescheduled to March 25th-April 3rd, 2021 at the Shreveport Convention Center.
"Shreveport will provide good accessibility, weather, and hospitality for our members and our Convention Center will be ideal for the implementation of our #BackToBoxing protocols that are designed to ensure the safety of our boxers, coaches, officials, and members of the community." Kelly Wells Executive Director for the Shreveport-Bossier Sports Commission

Team IP will be on location with the official 2020 USA Boxing National Championships event apparel as well as a full line of USA Boxing apparel and accessories. Prior to the event the official e-store of USA Boxing launched Powered by Team IP. Be sure to check out https://www.shopusaboxing.org for the latest USA Boxing gear.
With the Summer Olympics in Japan just around the corner, it is exciting to kick off this great partnership. USA Boxing is at the top of their game and it is an honor to add them to the Team IP partnership family." Randy Sparks CEO and founder of Team IP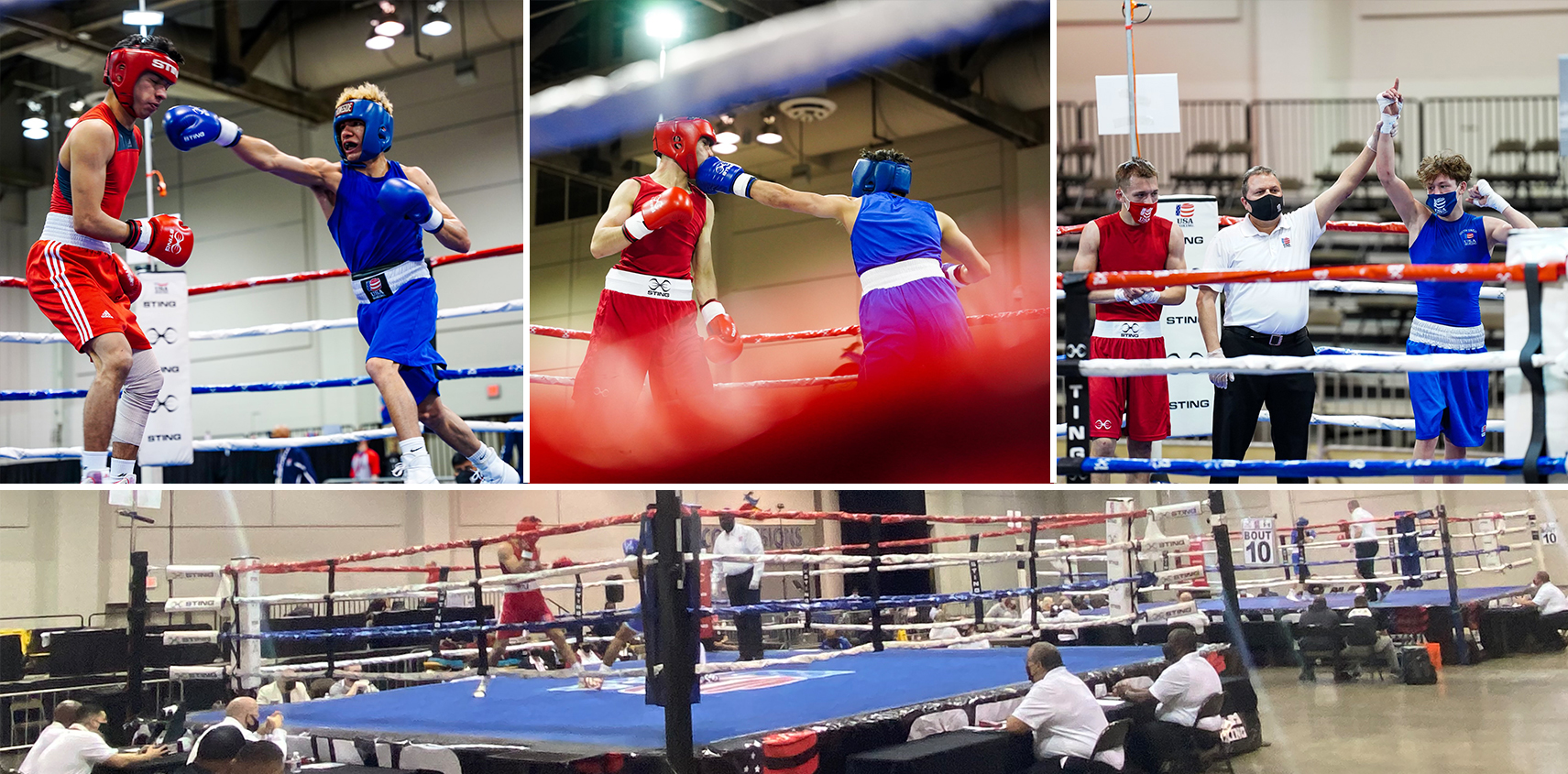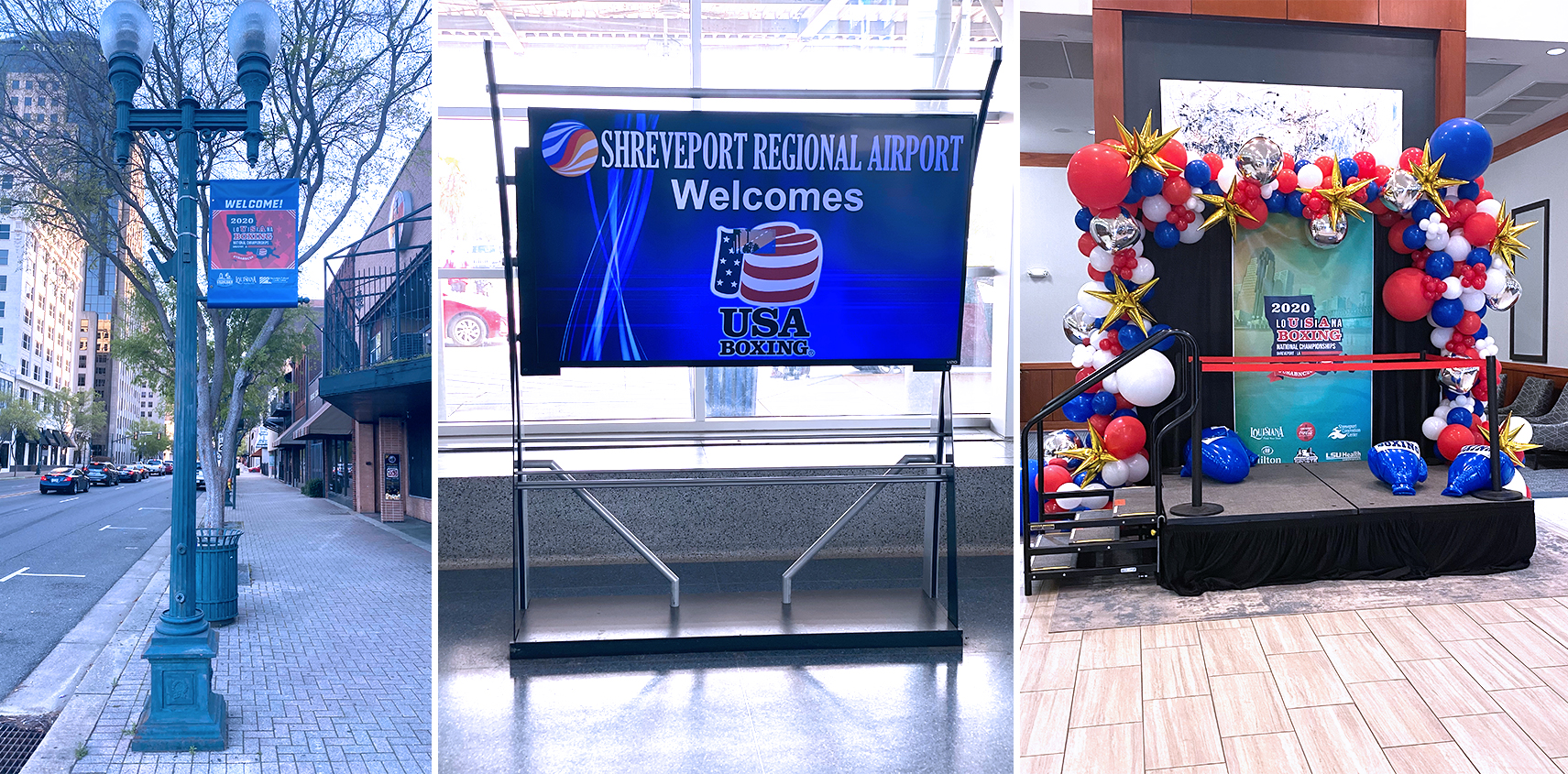 About USA Boxing: USA Boxing is the National Governing Body of amateur Olympic-style boxing in the United States. The mission of USA Boxing shall be to enable United States' athletes and coaches to achieve sustained competitive excellence, develop character, support the sport of boxing, and promote and grow Olympic-style boxing in the United States. The responsibility of USA Boxing is not only to produce Olympic gold but also to oversee and govern every aspect of amateur boxing in the United States. For more information visit www.teamusa.org/usa-boxing.
About Team IP: Recognized as the No. 1 Souvenir Merchandiser for amateur sports in the U.S., Team IP provides decorated apparel and branded promotional products for its three divisions; Events, Digital and Corporate. Founded in 1992, the company has grown exponentially, currently servicing more than 2,200 events annually while "Serving clients for over 25 years." Team IP is the exclusive provider of merchandise for major championship events, including 12 Disney-owned ESPN College Football Bowl games, and 6 others to include the Outback, Gator, Holiday, Independence, and Redbox Bowls and various USOPC Olympic national championships, Junior Olympics, and Olympic Trials. Team IP is a five-time recipient of the INC 500/5000 Award presented to the fastest-growing companies in the nation. For more information visit TeamIP.com + social media.