Miami Beach, FL – May 2021 – Team IP is proud to announce that they have partnered for several years with the National Salute to America's Heroes Presented By Hyundai as the exclusive souvenir merchandiser for The Hyundai Air & Sea Show to be held May 29-30, 2021 as they set out to bring back the true meaning and spirit of Memorial Day weekend and pay tribute to all those who have paid the ultimate sacrifice on behalf of our freedom.
"The Greatest Show Above the Earth" showcases the men, women, technology, and equipment from all five branches of the United States Military as well as our police, firefighters, and their first responder agencies. The two-day spectacular event will feature offshore powerboat demonstrations, extreme water sports, an action zone, and a military display village, all set on the beautiful shores of Miami Beach.
Located alongside Ocean Drive, the Hyundai Air & Sea Show will dazzle thousands of spectators with some of the nation's top military interactive displays and exhibitions. In addition to the show overhead, guests will experience a one-of-a-kind action-packed motocross performance by Keith Sayer's KSFMX Freestyle Motocross demo team.
The National Salute to America's Heroes has partnered with PUMA and the Volition America Golf Collection, to offer a patriotic ensemble of products designed in a red, white, and blue color palette. The collection and Volition America honors those who have sacrificed for our country. Volition supports families of our military heroes through the Folds of Honor Foundation. Since 2007, the Folds of Honor Foundation has raised over $120 million and provided over 29,000 education scholarships to spouses and children of fallen and disabled service members.
"It is always an honor to pay tribute to those men and women who made the ultimate sacrifice protecting our freedom. Team IP is proud to be one of the many great partners that help make this event happen." Randy Sparks - Team IP CEO and Founder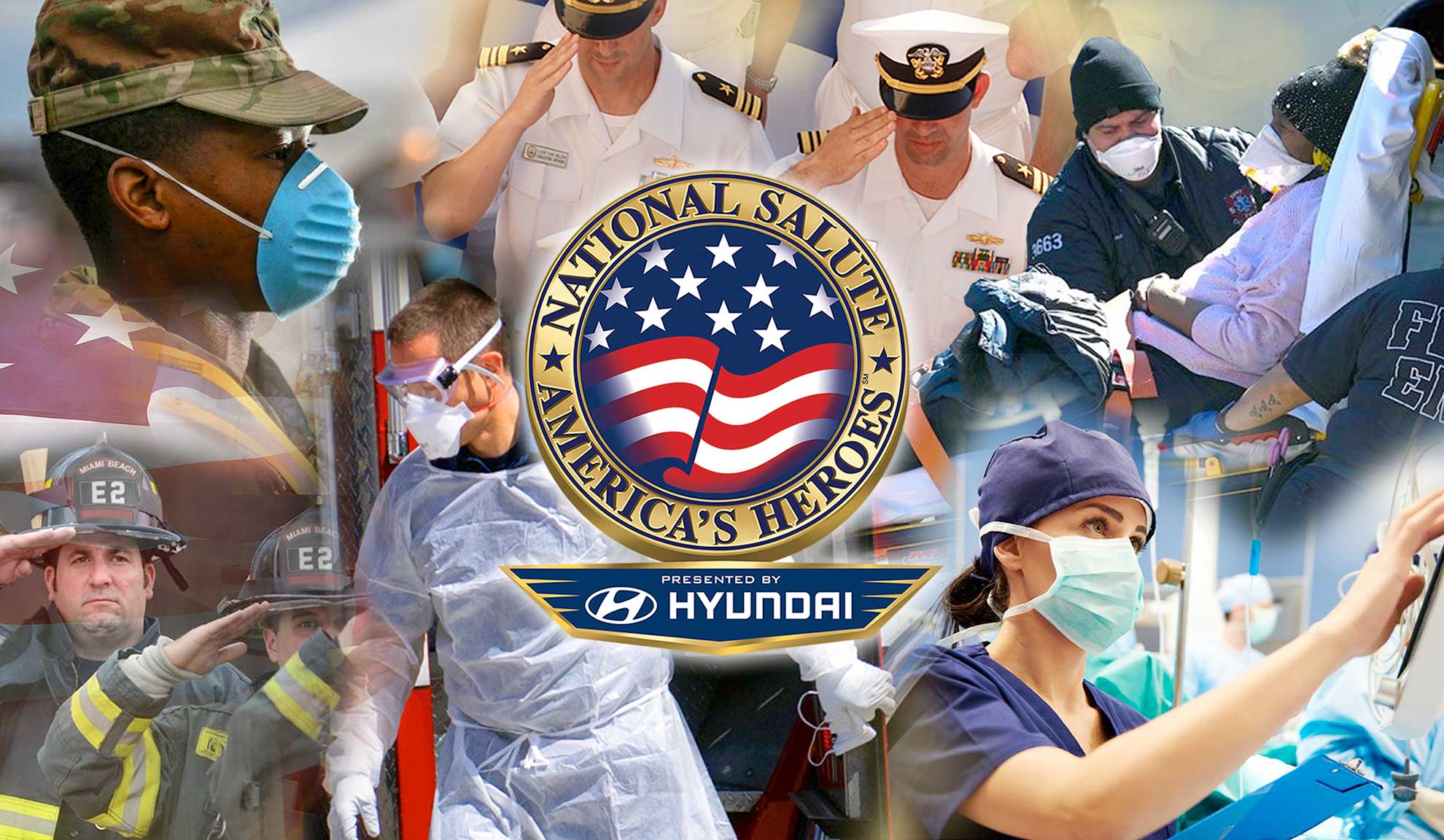 About Team IP: Recognized as the No. 1 Souvenir Merchandiser for amateur sports in the U.S., Team IP provides decorated apparel and branded promotional products for its three divisions; Events, Digital, and Corporate. Founded in 1992, the company has grown exponentially, currently servicing more than 2,200 events annually while "Serving clients for over 25 years." Team IP is the exclusive provider of merchandise for major championship events, including 12 Disney-owned ESPN College Football Bowl games, and 6 others to include the Outback, Gator, Holiday, Independence, and Redbox Bowls and various USOPC Olympic national championships, Junior Olympics, and Olympic Trials. Team IP has the #1 market share for High School State Championships and is the exclusive provider of merchandise for NFHS members Florida (FHSAA), Georgia (GHSA), Alabama (AHSAA), Indiana (IHSAA), Kentucky (KHSAA), Massachusetts (MIAA), Rhode Island (RIIL), Texas (UIL), and Texas (TAPPS). Team IP is also a five-time recipient of the INC 500/5000 Award presented to the fastest-growing companies in the nation. For more information visit TeamIP.com + social media.