Stuart, FL – June 2021 – Team IP is excited to announce that they have extended their long-term partnership with KHSAA until the year 2025. Originally signed in 2005 this renewal will celebrate the 20-year partnership between KHSAA and Team IP as the exclusive provider for event merchandise, decorated apparel, and online retail integration. The original agreement was signed by Commissioner Bridget DeVries then followed many times by Commissioner Julian Tackett.
The Kentucky High School Athletic Association was organized in 1917 and is the agency designated by the Kentucky Department of Education to manage high school athletics. The Association is a voluntary nonprofit 501(c)3 organization made up of 280 member schools both public and non-public. Every year KHSAA awards 215 state championships to 51 teams and 164 individuals in 13 sports and 6 sports activities, as well as funding catastrophic insurance coverage for more than 106,000 rostered member school student-athletes while providing coaching education and sports safety programs for more than 12,000 coaches.
KHSAA is unique for many reasons. One of the biggest is their Sweet Sixteen basketball tournament. Kentucky is one of only two states (Delaware is the other) that still play a state tournament without a class system that divides large and small schools into separate tournaments. The Kentucky High School Boys' Basketball State Tournaments began in 1918. The first six tournaments were held at the University of Kentucky gymnasium in Lexington. Between 1923 and 1978 the tournament was held at various locations across the state. The opening of Rupp Arena in 1979 led to the tournament's return to Lexington, where it remains to the present day.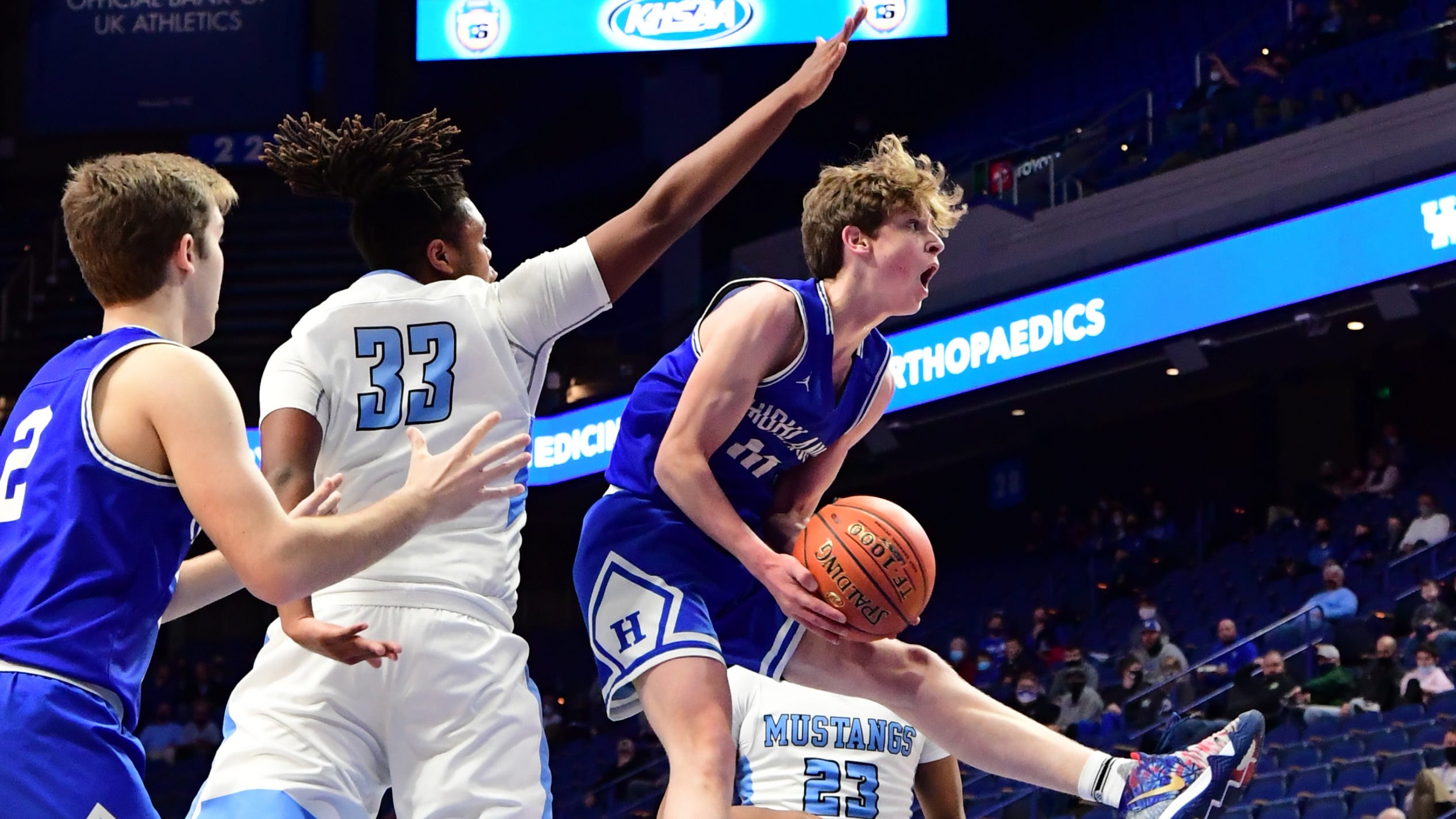 For the first time, this year Team IP and the Sparks Foundation in collaboration with KHSAA will award scholarships to two lucky Kentucky athletes. In each term year of the KHSAA partnership renewal, one male and one female recipient will receive a $1,000 college scholarship for showing leadership both on and off the field.
"It has always been a goal at Team IP to foster long-term partnerships with our clients and KHSAA is a perfect example of that. We have a rich long history with Kentucky and look forward to what the next five years will bring. We hope to cultivate this type of relationship with all of our partners within the NFHS." Randy Sparks - Team IP CEO and Founder
About Team IP: Recognized as the No. 1 Souvenir Merchandiser for amateur sports in the U.S., Team IP provides decorated apparel and branded promotional products for its three divisions; Events, Digital, and Corporate. Founded in 1992, the company has grown exponentially, currently servicing more than 2,200 events annually while "Serving clients for over 25 years." Team IP is the exclusive provider of merchandise for major championship events, including 12 Disney-owned ESPN College Football Bowl games, and 6 others to include the Outback, Gator, Holiday, Independence, and Redbox Bowls and various USOPC Olympic national championships, Junior Olympics, and Olympic Trials. Team IP has the #1 market share for High School State Championships and is the exclusive provider of merchandise for NFHS members Florida (FHSAA), Georgia (GHSA), Alabama (AHSAA), Indiana (IHSAA), Kentucky (KHSAA), Massachusetts (MIAA), Rhode Island (RIIL), Texas (UIL), and Texas (TAPPS). Team IP is also a five-time recipient of the INC 500/5000 Award presented to the fastest-growing companies in the nation. For more information visit TeamIP.com + social media.