Stuart, FL – March 2021 – The Sparks Foundation has partnered with the IHSAA Foundation to award an annual scholarship to one female and one male from IHSAA.
The role of the IHSAA Foundation is to protect, sustain, and nurture education-based athletics in the state of Indiana. They do this by providing leadership opportunities for student-athletes as well as encouraging and awarding community service performed by both students and coaches. They also provide grants to member schools for initiatives designed to enrich the experience of potential and current student-athletes. All of this is done to support deserving student-athletes in their pursuit of post-secondary education opportunities.
The purpose of the IHSAA Foundation aligned perfectly with the goals of the Sparks Foundation which made them the ideal partner for the inaugural pair of scholarships. The Sparks Foundation set out to partner with members of the NFHS to provide annual scholarships to male and female students who show good character, leadership, and teamwork. The partnership with IHSAA will run for five years and provide a total of $10,000 in scholarships.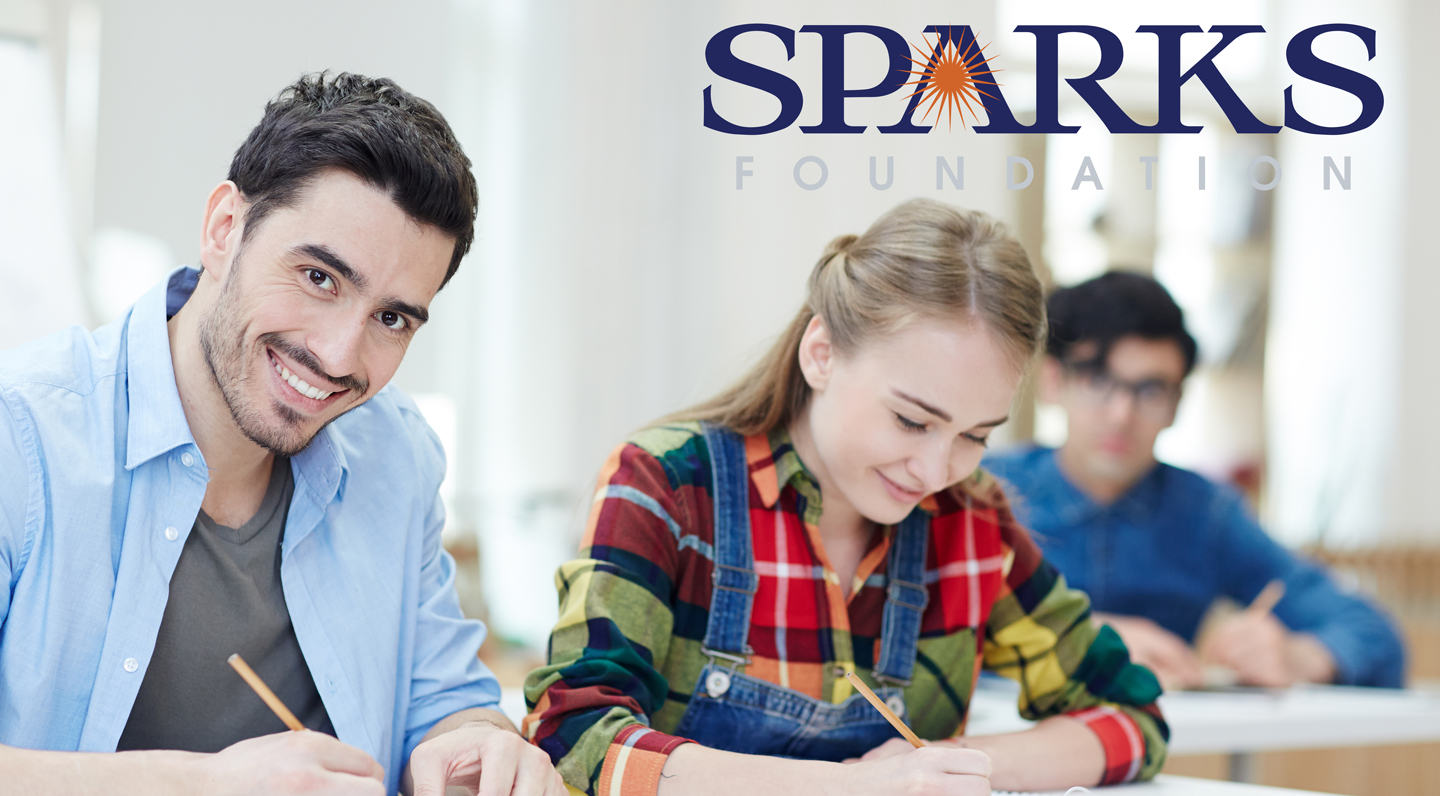 Randy Sparks the CEO and founder of Team IP, who was born in Connersville, Indiana, had this to say, "It's both exciting and gratifying to have the initial scholarships to be awarded to fellow 'Hoosiers' for years to come as part of a legacy that the Sparks Foundation was created to achieve."
Matt Wolfert - President of IHSAA Foundation stated, "It is our privilege to work hand-in-hand with the Sparks Foundation to help two of our graduating senior IHSAA student-athletes pursue their post-secondary academics right here in Indiana. The goals of our two organizations are so perfectly aligned, it's a no-brainer! We are thrilled to work with Randy and his team, and it is wonderful to see this Hoosier-Born son continue to support his home state. We are looking forward to a long partnership with Team IP and the Sparks Foundation to help IHSAA kids pursue their dreams here in Indiana after they graduate from high school."
About Team IP: Recognized as the No. 1 Souvenir Merchandiser for amateur sports in the U.S., Team IP provides decorated apparel and branded promotional products for its three divisions; Events, Digital, and Corporate. Founded in 1992, the company has grown exponentially, currently servicing more than 2,200 events annually while "Serving clients for over 25 years." Team IP has the #1 market share for NFHS high school state members along with being the exclusive provider of merchandise onsite and online for Florida (FHSAA); Georgia (GHSA); Alabama (AHSAA); Indiana (IHSAA); Kentucky (KHSAA); Texas (UIL), Texas (TAPPS), Rhode Island (RIIL); and Massachusetts (MIAA). For more information visit TeamIP.com + social media.