February 24, 2021 - Premier Group Network has announced Dana Geiger will serve as the organization's new executive director. Geiger brings a broad range of experience to the position and has 17 years' experience in the nonprofit arena. She served as PPAI's Regional Relations Manager from 2018-2020 and served as executive director for three industry regional associations from 2010-2018. Geiger's experience with association management combined with her understanding of the promotional products industry will serve Premier Group well as the group looks for new strategies and offerings to help members and the organization grow.
Board Chair Glen Hersh says, "Premier Group is very excited to welcome Dana to the team as our executive director. Her experience with industry associations and personal demeanor will be an asset to our organization and most importantly to our members."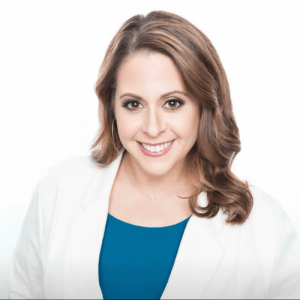 "I am thrilled to join Premier Group and build on the firm foundation that makes it one of the best member organizations in the industry," says Geiger, adding that she is looking forward to working with the 67 member companies and the Board of Directors to explore new ways to strengthen the organization.
Contact Dana Geiger at 757.491.3114 or by email at This email address is being protected from spambots. You need JavaScript enabled to view it..
Premier Group Network is the leading supplier-distributor networking group in the promotional products industry and the only one that grants full and equal membership to both suppliers and distributors. Membership is selective and based on a recommendation of the membership committee and approval of the Board of Directors. Now in its 24th year, it is among the oldest "buying groups" in the industry. Founded in 1997 by Paul Smith and Doug Bruce, it has evolved and grown over the years. It is recognized under Internal Revenue Service code as a 501(c)6 non-profit organization. More information about Premier Group may be found at www.premiergroupnetwork.com.
Read the story here. https://premiergroupnetwork.com/2021/02/25/danageigerexecutivedirector/