Louisville, Kentucky April 2022 – This weekend Team IP is headed to Kentucky for The JVA World Challenge. This will be Team IP's largest volleyball tournament to date with over 1,100 teams registered to compete. This is one of eight events scheduled for this year with JVA who is one of Team IP's newest partners.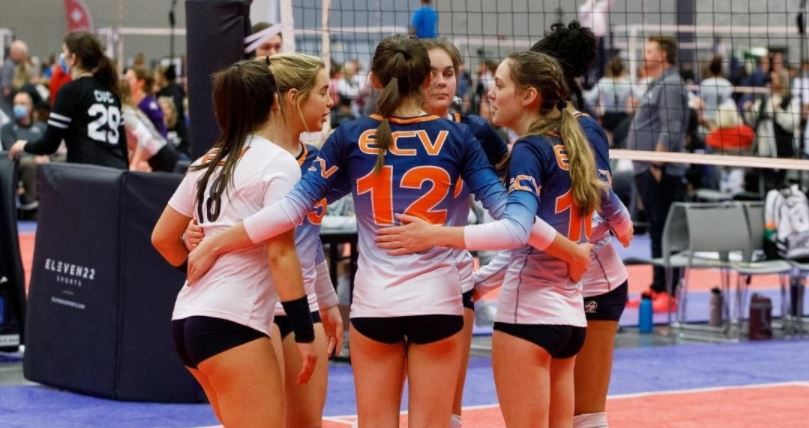 JVA Showdown in Motown - Detroit, Michigan
JVA Rock & Rumble - Cleveland, Ohio
JVA MKE Jamboree - Milwaukee, Wisconsin
JVA Charm City Challenge - Baltimore, Maryland
JVA World Challenge - Louisville, Kentucky
JVA West Coast Cup - Long Beach, California
JVA Summerfest - Columbus, Ohio
BVCA Beach Volleyball National Championship - Hermosa Beach, California
JVA is the premier organization to serve all the needs of the Junior Volleyball Community. They are the only national association that is 100% focused on junior volleyball and the needs of junior clubs. The mission of JVA is to promote the growth of youth and junior volleyball through program and resource development, education, and events. Their number one goal is to help club programs and junior volleyball events thrive. They strive to unite club directors, coaches, and educators to improve the junior volleyball experience.
The JVA World Challenge is a 3-day event run by the JVA at the Kentucky Exposition Center in Louisville. This championship will award the 1st place teams in each division with a paid entry to the AAU National Championships in Orlando, Florida. FloVolleyball will have live coverage all weekend via https://flosports.link/36V5MvO or download the FloSports app on Roku, Apple TV, and Amazon Fire TV, as well as iOS and Android devices.
Team IP is excited to be the exclusive provider for event merchandise, decorated apparel, branded products, and online retail integration for The JVA World Challenge. They will also be debuting the new Team IP 40'x40' retail event booth to the 1,168 teams competing this weekend offering the official event tees and branded souvenirs. Team IP's partner Action Face will also be in attendance with their Red-Carpet Booth Experience where players and coaches can get a FREE digital scan and then customize and order their own 3-D printed action figure.
"JVA has been a great partner and The JVA World Challenge is the perfect event to roll out our new 40'x40' retail booth. It brings an exciting new feel to event merchandising, and we can wait to showcase it this weekend." Randy Sparks Team IP CEO and Founder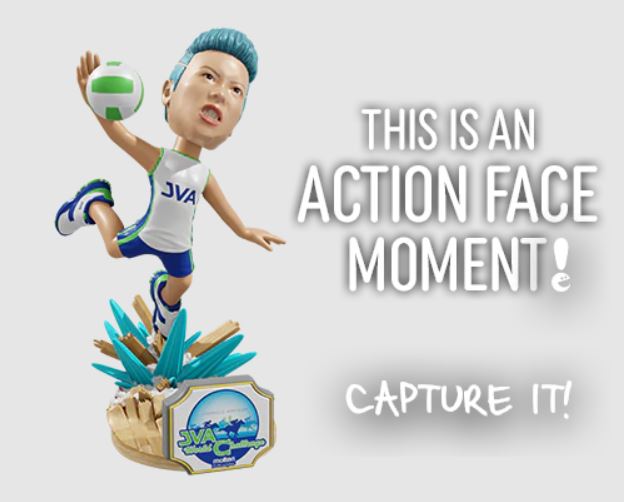 About Action Face: A storied group of senior executives from Hasbro and Activision (toys and video games) has secured a 'Dream Team' nationally to create the technology known as Action Face. The technology utilizes facial recognition iPhone Technology to create any individuals 'Action Face' and their selection is printed by 3D Printer Technology and shipped to your door in 2 weeks. Prior to this technology, the toy industry would produce a common gift to give a VIP, like the CEO of Walmart, as an action figure with his or her face on it, and just five years ago that process cost $2,000+ and would take several weeks. What was just experienced today is a DREAM of the entertainment industry that is being placed Internationally in the market. Learn more at www.action face.me
About JVA: The Junior Volleyball Association (JVA) is a non-profit that promotes the growth of youth and junior volleyball through program and resource development, education, and events. The organization was formed in 2006 with a primary focus of being a voice for junior volleyball club directors and coaches. With over 1,200 clubs nationwide, JVA is the only organization that is focused entirely on youth and junior volleyball.
About Team IP: Recognized as the No. 1 Souvenir Merchandiser for amateur sports in the U.S., Team IP provides decorated apparel and branded promotional products for its three divisions; Events, Digital, and Corporate. Founded in 1992, the company has grown exponentially, currently servicing more than 2,800 events annually while "Serving clients for over 30 years." Team IP is the exclusive provider of merchandise for major championship events, including 12 Disney-owned ESPN College Football Bowl games, and 6 others including the Outback, Gator, Holiday, Independence, and Redbox Bowls and various USOPC Olympic national championships, Junior Olympics, and Olympic Trials. Team IP has the #1 market share for High School State Championships and is the exclusive provider of merchandise for NFHS members Florida (FHSAA), Georgia (GHSA), Alabama (AHSAA), Indiana (IHSAA), Kentucky (KHSAA), Massachusetts (MIAA), Rhode Island (RIIL), Texas (UIL), and Texas (TAPPS). Team IP is also a five-time recipient of the INC 500/5000 Award presented to the fastest-growing companies in the nation. For more information visit TeamIP.com + social media.