Stuart, FL – March 15, 2019 – March marks the end of another basketball season and this one has been a whirlwind. In the last two weeks, Team IP has been spread across 9 states in many of the country's finest arenas to deliver the latest in state championship decorated apparel and souvenirs. Even though March Madness is over in a flash, Team IP spends close to nine months designing, manufacturing, and coordinating over 20 different high school basketball state playoff events. The logistics behind managing over 1700 events every year is what sets Team IP apart in the industry.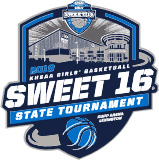 The KHSAA Girls' Sweet 16 will make its debut at Rupp Arena this week (March 13-17), as the historic venue plays host to the girls' basketball tournament for the first time. Fans can follow all the action through live webcasts at KHSAA.tv or listen to the games online at KHSAA.net. Team IP has a long-running relationship with KHSAA and the Sweet 16 tournaments. You can find state championship apparel at the games or online at khsaa.teamip.com.
Team IP will also be heading out to the TD Garden as MIAA (Massachusetts Interscholastic Athletic Association) boys and girls take to the historic Boston Celtic parquet. For almost two decades, The TD Garden has proudly hosted multiple MIAA tournaments for local high school athletes and their fans. The partnership between the MIAA and the TD Garden provides these young athletes with a truly unique experience of playing in a world-renowned arena, and Team IP is proud to be a part of it.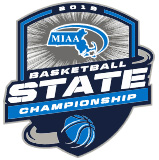 Playing host to over 80,000 fans this year the UIL state basketball championships is Team IP's largest basketball event. The Alamodome has hosted the UIL tournaments since 2015 and is the premier basketball venue that hosted the 2018 NCAA Men's Final Four.
"We are honored to host the state basketball tournaments for the next three years," said Alamodome General Manager Nick Langella. "And, we will continue to do everything possible to make tournaments successful."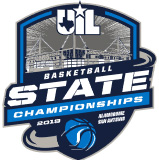 "The Alamodome and San Antonio have proven to be extremely welcoming and hospitable hosts for the UIL Basketball Tournaments," said UIL Executive Director Dr. Charles Breithaupt. "We look forward to the tournaments' continued success and growth at the Alamodome over the next two years."
Along with these three Team IP also partners with AHSAA, FHSAA, GHSA, IHSAA, RIIL, SCHSL, and TAPPS at the state level for basketball. Team IP has deep roots in basketball, and that's not changing any time soon.