Stuart, FL – April 2021 – Team IP is excited to announce its partnership with the American Flag Football League (AFFL) starting this summer 2021.
The American Flag Football League (AFFL) is the preeminent professional flag football league in the United States. It is a collective of elite athletes hailing from a variety of sports who have the speed, agility, and charisma to compete and entertain on a national stage. The league was founded by Jeff Lewis in May 2017. Lewis spent nine months building the league, getting investors, setting the rules, and finding players and broadcasting partners. In 2018, the league began formal play with its first US Open of Football tournament. The tournament format was broken into two converging, single-elimination brackets, with 32 teams of primarily amateurs on one side vying for the title of America's Champion and 4 teams of primarily professional gridiron football players on the other. The two champions would then meet in the Ultimate Final to decide the US Open champion. The winning team took home a $1,000,000 prize.
This summer 32 of the best teams from around the world will compete for money, fight for pride, and make history as they participate in the most exciting event yet. In addition, AFFL has announced their new Women's Division consisting of 8 teams and the glass-ceiling shattering $200,000 Grand Prize for both the Men's and Women's Champions, leading the movement to level the playing field for gender pay equality in sports. The Men's AFFL tournament is scheduled for July 23-25 in Indianapolis and moves to Texas for the remaining rounds, August 14-15, August 22 & August 29th. The Women's AFFL tournament is scheduled for August 21-22 & August 29th in Texas.
"A sport as simple as soccer, but already beloved by Americans. One with the star power of the NBA but drawing from a larger pool of star-caliber players. A game as kid-friendly as baseball, but faster and more dynamic. This isn't a dream sport. This is flag football." Natalie Weiner, Bleacher Report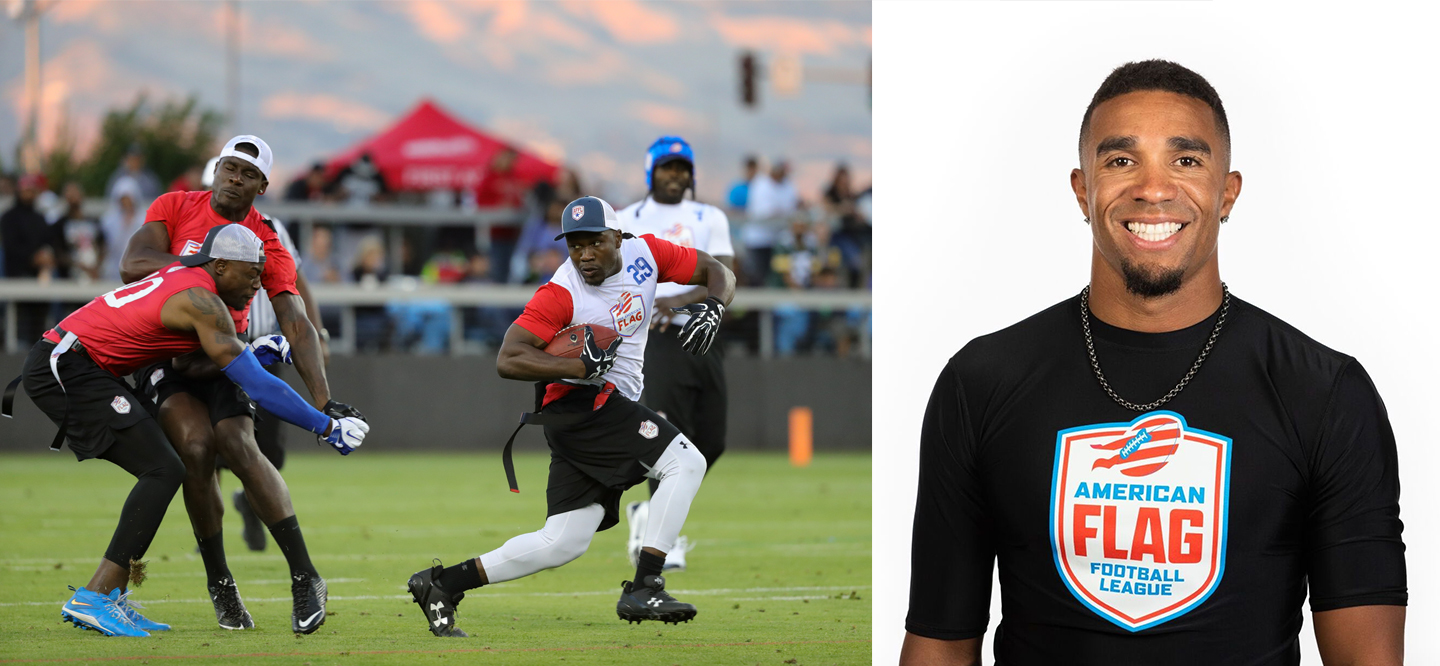 Team IP will kick off the partnership this May with the Lynn Lewis Foundation 13th Annual Invitation in Palm Coast, FL. It will then move on to the AFFL Sanctioned Satellite Event series in Florida, Texas, Nevada, and New York. The AFFL Sanctioned Satellite Events are an opportunity for teams to win a spot in the AFFL 2021 Men's Division. Team IP will finish the summer at the Men's AFFL Tournament in Westfield, IN. This tournament will be held at Grand Park, the home of the Indianapolis Colt's training camp, in conjunction with one of USA Football's major summer events.
"The growth of this league and its already impressive social footprint make the AFFL the perfect type of partner for Team IP. They seem to be doing big things and we are excited to be a part of it." Randy Sparks, CEO and Founder of Team IP
The AFFL already boasts 3.4 billion media impressions, 93 million social interactions, 235,000 social followers, and 3,000+ players. They also just reached a multi-year agreement with CBS Sports to begin broadcasting games this fall. CBS Sports Network will broadcast four live AFFL games, including the 2021 tournament's Men's Final and the inaugural Women's Division Final.
About Lynn Lewis Foundation: The Lynn Lewis Foundation (LLF) is a 501c3, a charitable organization created to support women, men, and children whose lives have been and continue to have effects by breast cancer. The non-profit group was founded in 2007 and was originally created to increase breast cancer awareness within the women's football community across the nation.
About Team IP: Recognized as the No. 1 Souvenir Merchandiser for amateur sports in the U.S., Team IP provides decorated apparel and branded promotional products for its three divisions; Events, Digital, and Corporate. Founded in 1992, the company has grown exponentially, currently servicing more than 2,200 events annually while "Serving clients for over 25 years." Team IP is the exclusive provider of merchandise for major championship events, including 12 Disney-owned ESPN College Football Bowl games, and 6 others to include the Outback, Gator, Holiday, Independence, and Redbox Bowls and various USOPC Olympic national championships, Junior Olympics, and Olympic Trials. Team IP is a five-time recipient of the INC 500/5000 Award presented to the fastest-growing companies in the nation. For more information visit TeamIP.com + social media.